Senior Move Management
Senior Move Management is the profession that assists older adults and their families with the emotional and physical aspects of relocation and/or " aging in place." Senior Move Management professionals — Senior Move Managers® —have backgrounds in gerontology, social work, health care, nursing and psychology, others come to this industry from the corporate world of project management, technology, legal services, accounting or marketing. Senior Move Managers® require a profound commitment to connecting with older adults and a desire to perform meaningful work.

Senior Move Managers® have significant expertise in resources and approaches that save money, reduce stress and produce quality results. Services are client-centered and personalized to meet the client's needs and preferences. Families, particularly, should never doubt the power of an outside expert!

Information is from the National Association of Senior Move Managers
Senior Housing Placement
Senior housing placement care professionals provide warm, compassionate care for seniors and others when they need it most. An assessment and referral will be provided– at no cost – allowing seniors and their families to make informed decisions to meet the seniors' needs and preferences. They are familiar with elder care resources and communities and the unique aspects of each. Referrals are made only to facilities and organizations that have been visited and evaluated personally by a care professional.Appropriate care options include:
In Home Care
Independent Living/Retirement Communities
Assisted Living
Memory Care/ Alzheimer's Care Facilities
Residential Care Homes/Board and Care Homes
Skilled Nursing Facilities
Make an informed decision about senior care with someone who can offer a comprehensive solution designed specifically for your unique situation.
Age In Place
"Aging in place" is growing older without having to move.According to the Journal of Housing forthe Elderly, it is not having to move from one's present residence in order to secure necessary support services in response to changing needs. Things to consider when making adjustments:
Downsizing
Safety Changes
Socialization
Remodeling
Aging and Your Home
The aging process is blamed for many problems seniors may encounter with daily activities. However, quite often it is the home creating the difficulties. Most residential housing is geared to young healthy adults. Builders do not take into account age-related conditions such as reduced mobility or limited range of reach. Hence, dwellings do not support the physical and sensory changes that older adults encounter as they age. What appear to be insignificant home features can have significant effect: for a person with even minor aging issues.Many seniors avoid home modifications and helpful technology items designed for people with disabilities, because these products have an industrial appearance. No one wants to have their home look like a hospital. Consumer demand and computer technology have pushed institutional products to be redesigned and more acceptable in the home. Some of these include:
Chairs designed for easier in and out
Enhanced high and low frequency tones for doorbells and telephones
Grab bars and hand rails with decorator colors
Hospital type beds with wooden headboards and footboards
Items that are easier for arthritic hands to handle,
Larger print for declining eyesight
On/off buttons with color contrasts
Walkers in bright hue
ESTATE SALES or ESTATE AUCTIONS
An Estate Sale, also called a Tag Sale in some parts of the country, is a way of liquidating the belongings of a family or estate. These are usually much more than garage or yard sales. They are used when someone is in need of a way to sell items due to downsizing, moving, divorce, bankruptcy, or death. The public is invited into the home and given the opportunity to purchase any item that is priced for sale. At times there are items that are not for sale because the family has decided to keep them or new owners of the house have made them part of a contract to buy the house. Estate Auctions are where everything is auctioned instead of being marked with a selling price.

Resource from https://www.estatesales.net/learn/what-is-an-estate-sale.aspx
STAGING YOUR HOME
Home staging is about illusions. It's beyond decorating and cleaning. It's about perfecting the art of creating moods. Staging makes your house look bigger, brighter, cleaner, warmer, more loving and, best of all, it makes home buyers want to buy it. Contrary to what you might think, it's about more than just preparing the home for sale. Staging is what you do after you've cleaned, de-cluttered, painted, made minor repairs; it's all about dressing the house for sale.

Why Should I Stage?
When potential buyers first enter your home, it is the first impression that will stay with them when considering purchase. With so many houses on the market, it is probable that they will be shown numerous homes within the same day or week. Making your home memorable can be done by careful staging.
Homeowners often ask, "Why should I stage?" The short answer is that it will help sell your home faster and for top dollar. Having a home on the market can be very frustrating and nerve-wracking. Your home will come under scrutiny by many different types of buyers, and it is important to know what your potential buyers are looking for in a home. Staging offers sellers the opportunity to view their home from a different perspective. By looking at a home from the viewpoint of a buyer, the strengths of a home can be highlighted, while anything the house may lack can be minimized. Staging affords homeowners with the opportunity to make their home and living areas more appealing to potential buyers. -Partial article from Dalusso Design.
Examples of Staging
BEFORE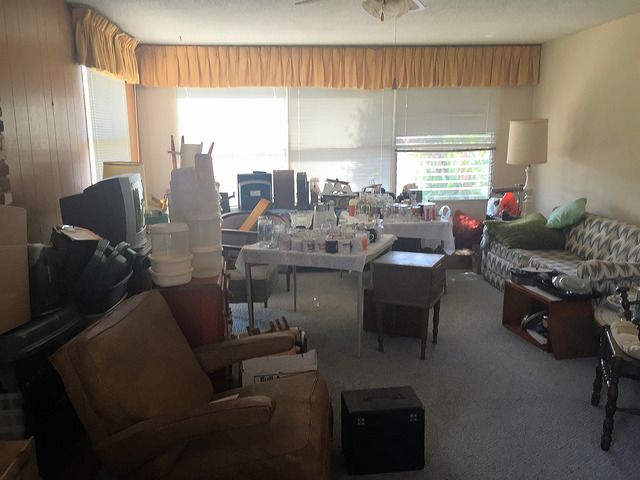 AFTER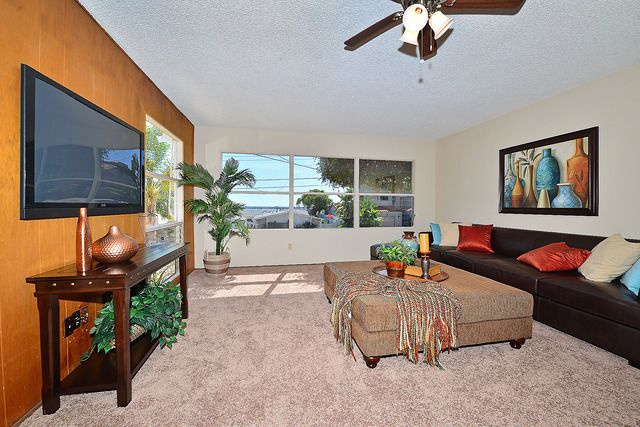 BEFORE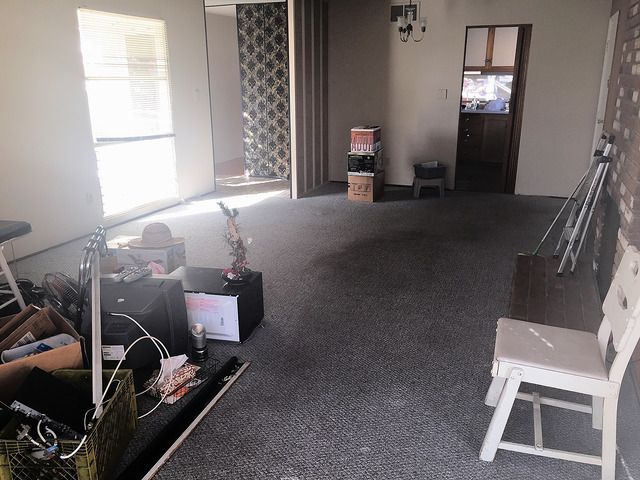 AFTER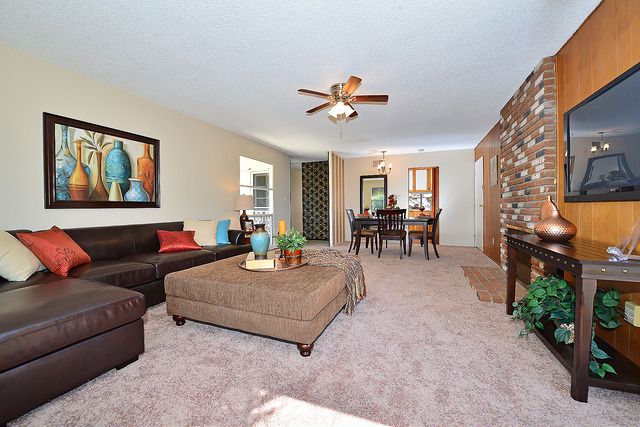 BEFORE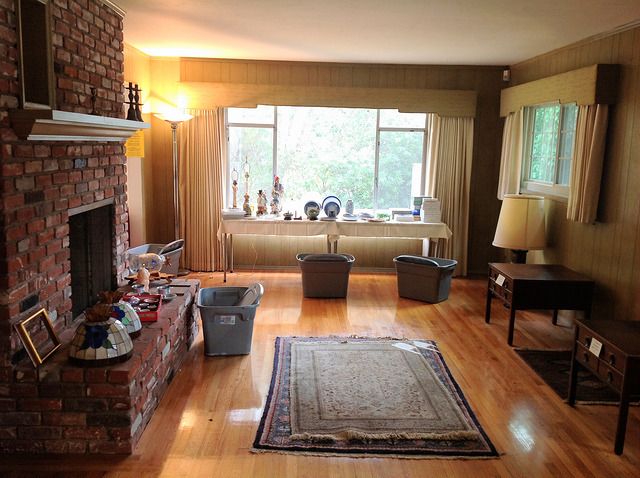 AFTER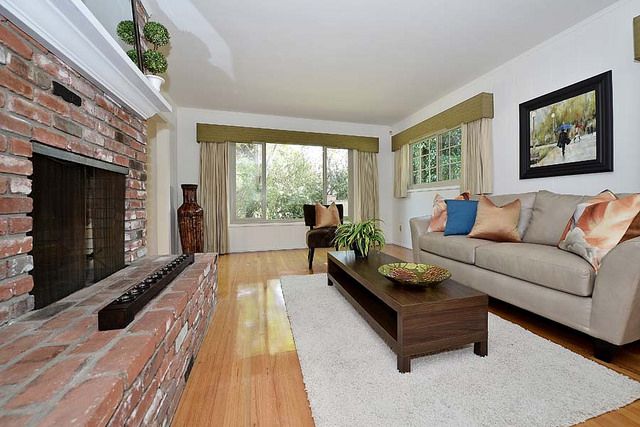 BEFORE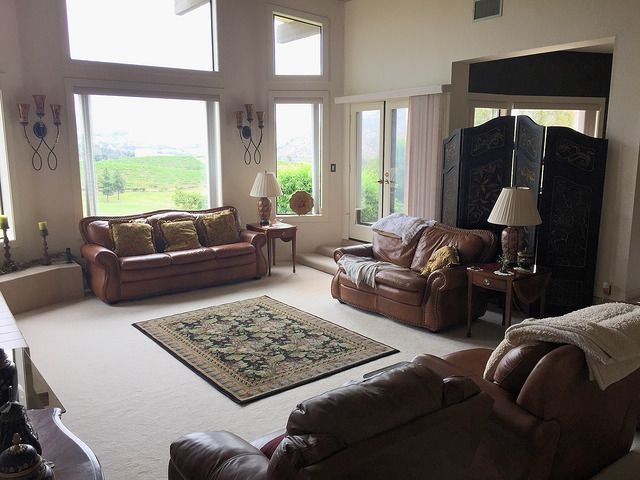 AFTER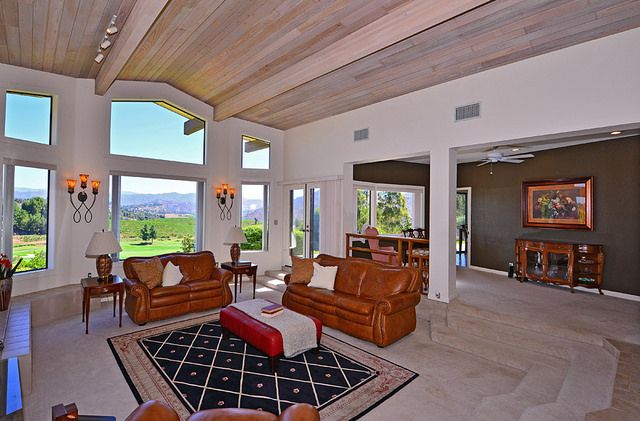 BEFORE
AFTER
BEFORE
AFTER
BEFORE
AFTER
What my clients have to say…
"I am very grateful that my parents chose Valerie Upham to be the realtor to sell our family home--their home for 57 years and the residence where my brother and I had grown up. Selling the family home so that my parents could move to a retirement community was a busy and draining experience both in terms of sorting through and selling years' worth of items, and emotionally in terms of our family entering a new stage in life. Valerie helped my parents and I make decisions in terms of what remaining upgrades should be done to help the house be even more marketable, while still watching out that our money was being used wisely. Valerie is truly more than a realtor, she develops relationships with her clients. She was always compassionate about the emotional aspect of selling our home, and continues to check in with my parents and with me even a year after the sale to see how we are all doing. It is nice to know that our home is now in good hands with young buyers who are starting their lives as a family there."

~Jill E.

"We are pleased to recommend Valerie Upham. After considering several realtors, we hired Valerie based on her very good reputation and expertise as well as her affiliation with a respected realty company. Valerie was easy to work with as we prepared to sell our home of over 50 years. She gave her professional opinion on everything from the pricing to which upgrades to do to how to stage the house to appeal to today's buyers. She knew our neighborhood well, and had good vendors to recommend, but was also open to using the experts we've used in our home in years prior. Valerie was proactive in marketing our home in traditional ways such as MLS listings and realtor caravans, but also through ads in upscale publications and even creating an open house party/event for the community. She made selling our home a better experience by being a good communicator, making herself available, providing professional opinions based on years of experience, and staying on top of every step of the process. We recommend Valerie to anyone looking for a realtor."

~Dr. & Mrs. E

"I was in need of an agent to sell my father's house and Valerie was recommended by a friend. My father has dementia and now lives in an assisted living facility. Due to his age and health conditions his house's interior and exterior were in bad shape. Valerie found us the perfect contractors to work on getting my father's house presentable to sell. His house was so nice we hated to sell it.
We received an offer before the house went on the MLS because Valerie marketed the house early. The price we received was better than we had hoped at the start of this process. Her expertise helped immensely throughout the whole process, from her recommendations, to marketing my father's home, and finally the close of escrow. I highly recommend Valerie Upham."

~Michele O.

"I needed to sell my dad's house from about 460 miles away, and was very worried how it would all get done. The house needed paint, repairs, windows, new carpet, landscaping, staging, termite work and Valerie handled everything long distance to get the house ready to be listed.
She ended up making the house look better than it's ever looked. She not only performed this huge feat in record time, but miraculously got as a final offer 50k over the listing price. We got 12 offers in the first weekend, in this unstable economic period. I can't say enough good things about what a terrific person, friend and agent Valerie Upham has been."

~Rob C, Danville, CA

"I needed a fast sale of my mother's home and Valerie met with me, suggested several options, immediately contacted potential buyers, and I had an offer in 24 hours - that's fast! Valerie is personable, ethical and well connected. When I needed to immediately clear out the house of contents, Valerie provided resources. When I needed an attorney, she provided a valuable referral that I would not have found on my own. Valerie is very caring, responsive, and a joy to work and I would welcome the opportunity to work with her again."

~Cindy L.