What Buyers Say About Valerie Upham


"Valerie recently helped us purchase our home in Rancho Peñasquitos. Valerie is not like other realtors, it's like night and compared to experiences I've had in the past. Valerie was available day and night, and present every step of the way. She has an amazing network of trusted resources and continues to be a valuable resource after the close of escrow. I recommend Valerie to any and everyone looking to buy a home. She is caring, detail oriented, and amazingly efficient."
-Matt and Laura

"It was a pleasure having Valerie as our realtor, and we could not recommend her enough! As first time homebuyers we knew very little about the home buying process, but Valerie helped to seamlessly guide us through the process from beginning to end. She was patient with us and helped us find a home that prioritized our needs. She was always available to answer all of our questions, and she kept us informed throughout the entire process. Valerie is extremely knowledgeable in her work and she provided us with the tools to make a confident decision as first time homebuyers. She truly cares about her clients, and I cannot thank her enough for helping us secure our dream home in Carlsbad."
-Matt and Kelsey
"Valerie was perfect for helping me find and close on my dream condo in downtown San Diego! The entire process was intimidating and confusing as a first time home buyer but Valerie was very knowledgeable as well as extremely quick responding to my many questions. Even after closing she still brought me moving boxes and was checking in to see if there was anything else she could do. She was always looking out for my best interests. I don't have a single complaint and would definitely recommend her!"
-Adam W. Bailey
"Valerie is awesome! Would recommend her to anyone and have referred several friends to her already (two of which have also purchased homes through her). During our process, she was very accommodating when we were searching through potential homes in various parts of the county. Along the way she was really great about pointing out what to look for in the neighborhood, hidden value in the homes, etc. that we hadn't really considered when searching for a home - all of which was extremely valuable information. And once we decided to put in an offer on our current home, Valerie was amazing! We literally had our offer accepted within hours because she was able to negotiate very quickly with the seller and close the deal. During escrow, Valerie provided us with excellent resources for financing, home inspections, additional tips and advice during the entire process. She also included several moving boxes and packing items to assist us with the moving process. Can't say enough good things about our overall home buying experience. I would highly recommend Valerie and her team to anyone in search of a home in San Diego County!"
-Drew & Summer Collier
"Valerie is amazing! Alejo and I were first time home buyers and she was there every step of the way. Any questions we may have had silly or serious, she was there every step of the way from beginning to end in helping us see all the good and bad of each property. She really took into consideration our needs and wants and narrowed down our home search and made it more pleasurable. When it came down to making an offer on our current home purchase she was extremely helpful and professional. We truly appreciate her consideration and time she took in helping us. We were truly blessed with Valerie helping us during our first home purchase. We highly recommend Valerie Upham."
-Felix & Alejo


"I worked with Valerie for nearly 5 months and she was amazing! I was living in Northern California when I started my search for a home, Valerie was very helpful and accommodating, especially when we needed numerous inspections. Valerie has great attention to detail, she will keep your best interest in mind and will listen to what you need. I would highly recommend Valerie to anyone interested in finding their dream home. Thank You Valerie! "
-Janeth
'We consistently work with Valerie buying and selling properties in San Diego and she has always gone above and beyond with personal service to insure a smooth transaction. We are a small company that specializes in "fixer" properties and we can rely on Valerie and her team to help us find inventory and represent us professionally whether we are buying or selling. "
-Lorri Wirick
"During our relocation from out of state to San Diego California, we could not have been blessed with a better realtor than Valerie Upham. She was attentive to our families needs, and was very detail oriented. Her objective was our satisfaction with the home procurement process. Mission accomplished! Valerie helped us select a location that suited our family needs, from a geographical standpoint, to the school districts that our children would benefit from and my commute to and from work. My family and I would like to publicly thank Valerie for the dedication to her career and her commitment to us, the customer. We are happy with our purchase and have relocated to the San Diego California. Thank you"

-Raymundo and Family
"When we moved to San Diego, we wanted to buy a home, but were apprehensive due to housing prices, then... we found Valerie. Her competence and dedication to meeting our needs was exceptional. Valerie provided us with every resource we could have possibly thought of and more. She answered all our questions, was available whenever we needed and best of all she maintained a very patient, professional and honest approach throughout the entire process. She listened to our needs and helped us to achieve our goal of locating and owning the perfect home for us. We highly recommend using Valerie Upham as your Realtor!"

-Sean and Tracy
"When my wife and I started thinking about wanting to move into a bigger house, we were not sure how we were going to afford it with the way today's housing market is. Lucky for us we had Valerie on our side and ready to work for us. Not only was she able to find us a new house, but she also showed us a way to keep our original house and rent it out. She continued to keep us updated on all new loan programs to make sure we are always in the best program and we look forward to continue our working relationship with them."
-Larry and Lisa
"We met Valerie Upham by chance and from the very beginning, she was informative, knowledgeable, friendly and enthusiastic. She helped us find and purchase our first home. Valerie took care of all the details...from the complicated purchase offer to gently and patiently leading us through all the paperwork, signatures and deadlines. Anytime we had questions or didn't understand part of the home buying process, Valerie was able to answer our questions in a prompt honest and thorough manner. Not only did she help us buy our home, she also had contacts and good working relationships with mortgage lenders, home inspectors and title companies. She did it all. A process that we thought would be stressful and complicated, Valerie made it smooth and easy. We would whole-heartedly recommend her as your Realtor!"
-Ted and Raquel
"I was amazed at the effort and care Valerie took with every detail. I doubt that there is any agent who works as hard at pleasing her clients and she does it with joy and kindness."
-Saul and Sonia
"Our experience with Valerie was nothing short of amazing! I can safely say that Valerie is a full service Real Estate Specialist. What do I mean by full service you ask? Not only did Valerie function as our agent during a very complicated home purchase that required we sell our then current home and a rental property to get into our dream home, but she lined up a contractor to remodel our rental and our newly purchased home, a top notch painter to paint our new home, one of the hardest working flooring guys I've ever seen (we get compliments on his work all the time in our new place), a tree service to remove several trees on our new property, and appliances to replace the dated units in our rental property. She's even helped us find a gutter replacement specialist after all was said and done. Valerie is the epitome of customer service...a rare and dying art form.
Like I said, our situation was very complicated and she was able to get all the stars to align. In addition to the aforementioned, she functioned spectacularly as a counselor during a very stressful time in our lives...oh, did I mention we had a one year old at the time, so there's that too.
My wife and I would both highly recommend Valerie to anyone looking to buy or sell a home, she did a wonderful job for us and will for you too!"
-Scott and Ashley
"As first time home buyers my husband and I were really looking for a patient and knowledgeable real estate agent. We were very pleased to find that in Valerie. She wasn't pushy and we never felt pressured to make quick decisions which was very important to us. I could tell she cared about our family's well being and wanted to make sure we were making the right decisions, after all buying a home is the biggest purchase of your life. The day before our house was supposed to close Valerie went out of her way to help facilitate the closing paperwork and notary signing. We would definitely recommend Valerie to any first time home buyers. She was very patient with all our questions and she tries to make this daunting process a lot less scary. "
-Andy & Heather Johnson
"Valerie helped us to buy our first home and made the process as simple and painless as possible. When we initially started the process, we were all over the map as far as location. Val took the time to listen to us and helped us realize what our priorities for a home and neighborhood were. She took us to countless homes in different areas so we could get a feel for the variety that was out there in our price range, and how the neighborhoods differed. After spending several afternoons with us, listening to our feedback after each home she proposed an area that we had not really considered. One of the best things about Val, was that she was very open and forward with her thoughts on what she felt we were looking for and what she felt about the places and areas we looked at. At times, she was more honest with us than we were with ourselves, which we needed and appreciated. Because of Val, we are now living in the home we have always dreamed of, but never believed could be ours. "

-Jared and Katie
"We have been using Valerie Upham's services for over five years. We are difficult clients with high expectations, diverse needs and often indecisive. In the past, we have worked with realtors in San Diego, Napa and Santa Barbara and we must say Valerie's assistance in finding and purchasing a home is by far is THE BEST we have ever experienced.
She is knowledgeable, thorough and efficient. She knows how to listen very well and will go above and beyond to find a dream home for anyone in need. Her true goal is to make her clients happy with their purchase and relocation smooth. This motivation is carried out in every aspect of her service. She never got impatient with us, though we gave her plenty of reasons to, and she never pressured us to make a decision. She always acted in favor of our interest and preferences and was very accommodating. When it came time to writing up offers, negotiations and paperwork, she took care of every detail with great efficiency and professionalism. Valerie simply EXCELS in her field of work! We have been (and will continue to do so) referring our family and friends to her. They all had a 5 star experience as well."

-John and Iwona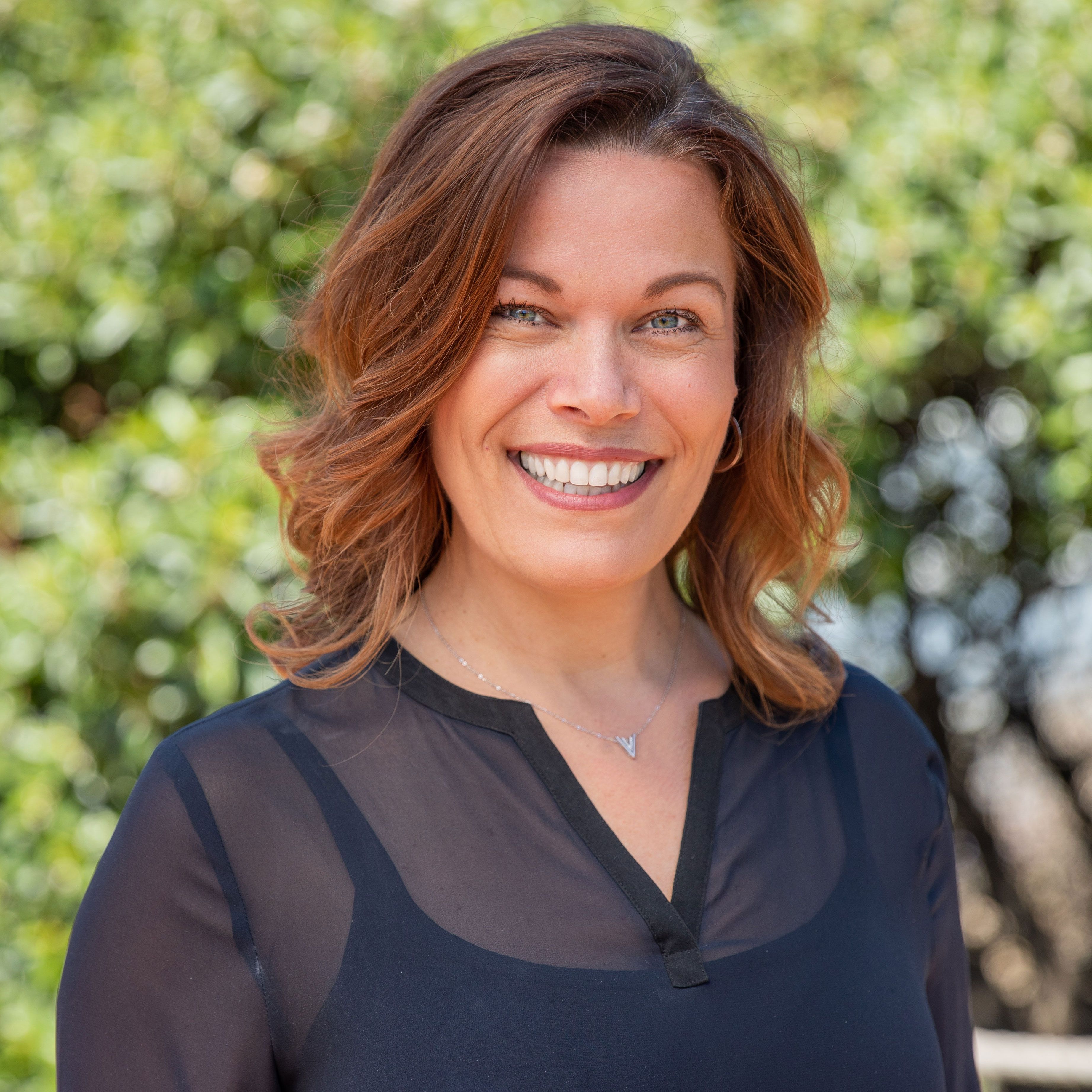 Valerie
Upham

​

​​​​​​​Realtor®, CDRE™, SRES®, CPRES